Partner Showcase
Zoom: UCCaaS Partner Opportunities
Partner and product strategies for building a Zoom-based UCCaaS practice, spanning reselling channels through ISV Platform Marketplace Apps.
Partner and product strategies for building a Zoom-based UCCaaS practice.
Zoom is naturally a key partner to consider for developing a UCCaaS market strategy, and partnerships are central to their growth strategy, with Zoom describing that they are the rocket fuel for Growth.
One of the key factors contributing to Zoom's success is its extensive partner ecosystem, which consists of various partners offering complementary solutions to enhance the Zoom experience. Zoom can be extended through a marketplace of plugin apps, and implemented and supported through a network of partners.
In the feature video from UC Today, Mark Bunnell, Chief Operating Officer from NUWAVE and Todd Surdey, Head of Global Channels & Business Development at Zoom, explore Zoom's Distributor Program, the Zoom Partner Opportunity and how partners can profit from using Zoom's platform.
Furthermore in this interview Shane Speakman, Telarus VP of UCaaS, meets with Mike Hayes, Head of Americas Channels at Zoom, to explore more of the details of this strategy, and in this one Rob Scott from UC Today is joined again by Mark Bunnell and Colby Nish, Head of Zoom Phone and Contact Center Sales at Zoom, to explain what one example of these partnerships looks like.
Partners in the Zoom Ecosystem
The Zoom partner ecosystem comprises a diverse range of companies that collaborate with Zoom to provide additional functionality and integration options. These partners include:
Hardware Partners – Hardware partners offer a wide range of devices specifically designed to work seamlessly with Zoom. These devices include conference room cameras, microphones, speakerphones, and other audiovisual equipment. By partnering with Zoom, hardware companies ensure their products are optimized for the best possible Zoom experience.
Software Integration Partners – Software integration partners develop applications and tools that integrate with Zoom's platform, allowing users to enhance their video conferencing experience. These partners offer solutions such as virtual backgrounds, transcription services, meeting room booking systems, and more. By integrating with Zoom, these software partners provide additional features and capabilities to Zoom users.
Service Partners – Service partners offer professional services related to Zoom implementation, training, and support. These partners help businesses and organizations effectively deploy Zoom within their infrastructure, ensuring a smooth transition and optimal utilization of the platform. Service partners also provide ongoing support and training to help users make the most of Zoom's features.
Zoom has obviously enjoyed massive end-user adoption success, and as they mature are increasingly investing more into developing partners as key to their future growth.
Platform Ecosystems: The Zoom Opportunity for ISVs
An especially potent aspect of the Zoom partner program is the opportunity for developers to build components that augment the core product, and thus form part of the overall solution set, a very powerful route to market and product strategy.
Zoom has over 1,000 apps in their marketplace that enhance meeting functionality, such as Calendaring and Scheduling, Collaboration, Transcription and EdTech, integrated into the video conferencing service by utilizing the core enabling mechanic of the app marketplace, the SDK.
This dynamic is extremely powerful for both parties. It greatly enhances the core product and in turn offers developers a massively accelerated route to an already-qualified market. Twine for Zoom Events is a compelling example – Zoom is the building block of virtual meetings, with networking being the natural progression for this experience, and the startup is plugged into exactly their target market via instantaneous procurement of their app.
Another example is Faye, who enables the ability to schedule and launch a Zoom meeting from within Zendesk and also save and access meeting recordings within Zendesk. Animaker provides a list of the Top 10 Zoom apps for Startups.
Partners like Prezi, GLG and Let's Talk have leveraged the platform to develop innovative new solutions for industries like Healthcare and use cases such as B2b Marketplaces and Presentation software.
It's an irresistible sales model, such a clearly defined and accessible channel and is thus ideal for startups who don't need to invent these from scratch. Back in 2020 TechCrunch asked if Zoom was going to be the next hot platform highlighting how these marketplaces are ideal for startup ecosystems.
Why develop apps for the Zoom Marketplace?
The Zoom Marketplace is a platform where developers can create and distribute applications that integrate with Zoom's core functionality. These apps can range from simple productivity tools to complex enterprise solutions.
By developing apps for the Zoom Marketplace, ISVs can tap into a vast user base and leverage the platform's extensive features and capabilities.
There are several compelling reasons for ISVs to develop apps for the Zoom Marketplace:
Large and growing user base: Zoom has experienced exponential growth in recent years, with millions of users worldwide. By developing apps for the Zoom Marketplace, ISVs can reach a massive audience and potentially gain a significant number of users.
Increased visibility and credibility: Being featured in the Zoom Marketplace gives ISVs increased visibility and credibility. Users trust the apps available in the marketplace, making it easier for ISVs to attract new customers and establish their brand.
Access to Zoom's features and APIs: The Zoom platform offers a wide range of features and APIs that developers can leverage to create powerful and innovative applications. ISVs can tap into these capabilities to build unique solutions that address specific user needs.
Integration opportunities: Zoom integrates with various third-party applications and services. By developing apps for the Zoom Marketplace, ISVs can create integrations that enhance the Zoom experience and provide additional value to users.
Steps to develop apps for the Zoom Marketplace
Developing apps for the Zoom Marketplace involves the following steps:
Register as a Zoom Marketplace developer: To get started, ISVs need to register as a developer on the Zoom Marketplace website. This process involves providing necessary information and agreeing to the developer terms and conditions.
Plan and design your app: Before diving into development, it's crucial to plan and design your app. Identify the target audience, define the app's purpose and features, and create a user-friendly interface.
Build and test your app: Once the planning phase is complete, start building your app using the Zoom App SDK or Zoom API. Test your app thoroughly to ensure it functions as intended and provides a seamless user experience.
Submit your app for review: Before publishing your app on the Zoom Marketplace, it needs to go through a review process. Ensure your app meets the marketplace's guidelines and requirements to increase the chances of approval.
Publish and promote your app: Once your app is approved, publish it on the Zoom Marketplace. Promote your app through various channels to attract users and generate downloads.
Monetization options for ISVs
ISVs have several monetization options when developing apps for the Zoom Marketplace:
Freemium model: Offer a basic version of your app for free, with limited features. Users can then upgrade to a paid version to access premium features and functionality.
Subscription model: Charge users a recurring fee to access your app's full functionality. This model provides a steady stream of revenue and encourages long-term customer relationships.
Custom development: Offer custom development services to businesses that require tailored solutions. This can include building integrations or extensions specific to a company's needs.
In-app purchases: Allow users to make additional purchases within your app, such as unlocking advanced features or purchasing virtual goods.
Niche Opportunities
Given the massive usage of the platform and the many different ways companies seek to utilize collaboration tools there are a myriad of use case and technology driven opportunities to create unique solutions to niche requirements.
For example in this video Zoom discuss the Layers API, which allows developers to extend the functionality of Zoom meetings by adding custom layers to the meeting interface. These layers can be used to display additional content, provide interactive elements, and enhance the overall meeting experience.
Zoom's Layers API provides various customization options to tailor the appearance and behavior of your layers, offering customization possibilities such as applying custom styles to the layers using CSS, using JavaScript to add interactivity and dynamic behavior to the layers and integrating third-party libraries or APIs to extend the functionality of your layers.
These enhancements enable the implementation of custom functionality within the layers, such as collaborative white-boarding or document sharing, and so building immersive meeting experiences with Zoom's Layers API opens up a world of possibilities for enhancing collaboration and engagement in virtual meetings that can be parlayed into innovative new solutions.
By leveraging the power of custom layers, developers can create unique and interactive meeting environments that cater to specific needs and requirements. Whether it's adding collaborative tools, integrating external services, or simply enhancing the visual appeal of the meeting interface, the Layers API provides the tools and flexibility to transform Zoom meetings into truly immersive experiences.
Conclusion
The Zoom Marketplace presents a lucrative business opportunity for ISVs to develop apps that enhance the Zoom experience. By tapping into Zoom's vast user base and leveraging the platform's features and APIs, ISVs can reach a global audience and establish their brand. With the right planning, development, and monetization strategies, ISVs can capitalize on the growing demand for Zoom integrations and create successful businesses in the process.
Zoom is a popular video conferencing platform that offers an API for developers to create custom integrations and partner apps. In this article, we will explore the technical details of developing a partner app for Zoom using its API.
Video Library: How to Develop Zoom Apps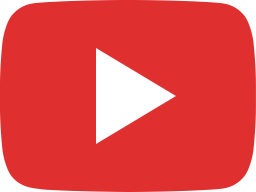 How To Create a Zoom App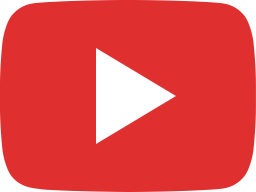 How To Configure the Basic Zoom App Sample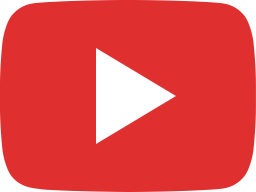 Create Engaging Experiences with the Zoom Apps SDK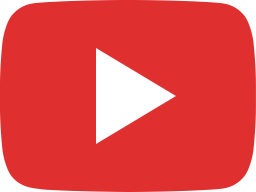 Zoom Meeting SDK Demo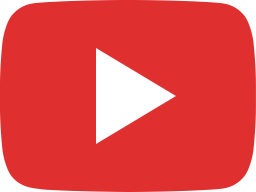 How to create and use a Server to Server OAuth app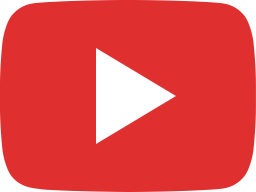 Zoom's Video SDK-Powered Claw Machine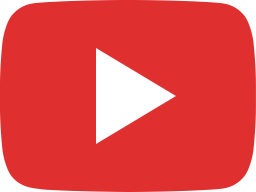 Build Video Communications Solutions Faster with Zoom's Postman Workspace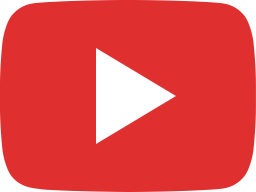 How Tribe Elevates User Experience and Application Features with Zoom's Video SDK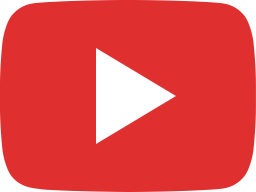 Developer Platform - Code with Me: Creating a Fullstack Application with Zoom's Video SDK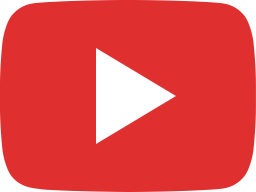 Code with me - Verifying webhook events and validating endpoint URL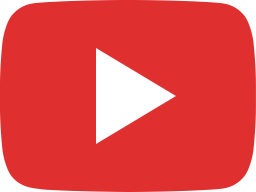 Developer Platform - Developer Keynote: Connect the World by Building with Zoom (Zoomtopia 2022)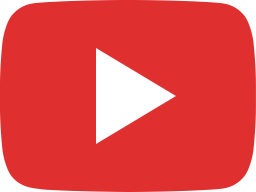 Developer Platform - Experience an ecosytem of apps that work within Zoom