Best Practices
PRM – Partner Relationship Management: Building Blocks for Partner Ecosystems
PRM systems provide the building blocks for creating partner ecosystems.
PRM systems (Partner Relationship Management) provide the building blocks for creating partner ecosystems.
Delivered as SaaS offerings they provide a rich mix of functionality that can automate all aspects of recruiting and developing channel partner business models.
Workspan, a PRM vendor, defines the overall best practices as EBM – 'Ecosystem Business Management', describing how:
"Partner ecosystems are, by nature, cross-company and multi-party, and require effective and efficient collaboration with partners across company boundaries."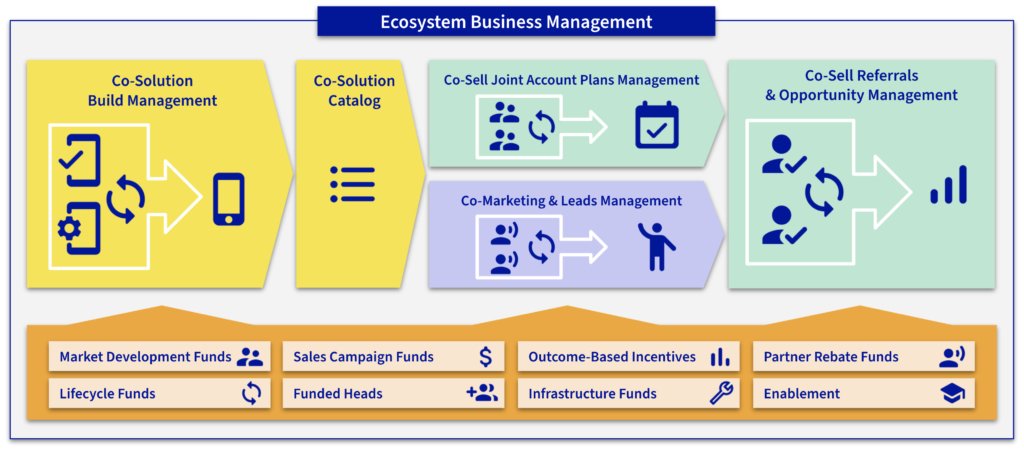 PRM Capabilities
In our partner marketplace we provide a listing of PRM vendors, with the table below summarizing an aggregated list of the capabilities they offer:
Function
Key Capabilities and Activities
Partner Recruitment and Management

Partner Portal – The primary framework for organizing your partner services.
Onboarding – Profile, vet and onboard new Partners.
Join Business Strategy Planning – Create joint accountability and drive revenue with aligned priorities.
Reporting Dashboard – Track progress of partner success.

Co-Marketing

Automate end-to-end incentives and MDF management processes, track and report utilization, and drive higher ROI from investments in your partnership.
Joint calendars to increase shared visibility on all programs and campaigns across partners.

Co-Branded Collateral

Shared Content Library to securely distribute and update go-to-market assets for regional teams.
Enable Partners to easily create their own customized version of your product guides.

Social Marketing

Content syndication – Enable partners to easily republish and reshare your content to gain a broader audience, from social media to website, product catalog, webinars and videos.
Destination pages – Make it easy to edit and launch relevant, ready-made web pages to drive traffic and capture leads from partner marketing activities.

Sales Playbooks and Guided Selling

Playbooks allow you to create collections of sales, technical or marketing resources. Show them content based on deal stages or any process in-place.
Resources can be any electronic documents or links and can range from brochures, battlecards, proposals and knowledge articles.
Define the process flow for all types of leads and all steps in your sales cycle, and document all sales best practices and make them available to your new recruits during the onboarding process. Detail which marketing and sales assets should be used at each step of the sales cycle.

Deal Flow

Deal registration – Work with your existing lead registration process to easily qualify and approve leads and deals.
Distribute leads to your partners and track their progress.
Track sales, commissions and payments.

Co-selling & Co-Solution Design

Sales pipeline management for deals worked collaboratively with multiple partners.
Project manage the co-development of complex technical solutions.
Invite multiple partners to each solution, source new solution ideas from anywhere, and manage all your joint solutions as a portfolio with a single, consistent, repeatable business process.

Training and Certification

Offer a wide variety of on-demand training materials in a user-friendly, mobile-enabled, interactive environment.
Test partner skills and automatically certify the partner employee when they pass.
Assign courses to partners, track many of the metrics you need to identify skills gaps which need to be addressed.
Leverage gamification and rewards to deepen engagement and encourage adoption success.

Partner Marketplace

PRM vendors who also operate digital marketplaces of available partner programs. This presents a catalogue of different programs and provides workflow tools for partners to sign up for them.
API Marketplaces specialize in offering catalogues of API integration partnerships.
---
Video Library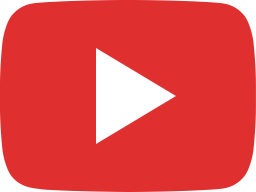 Magentrix Customer Portals Demo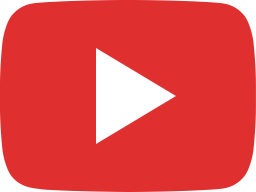 Partner Relationship Management System | Comviva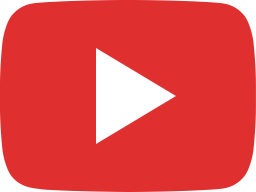 Allbound Explained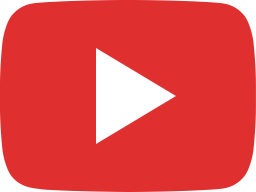 The Role of Partner Data Acquisition in Building a Channel Friendly Partner Program